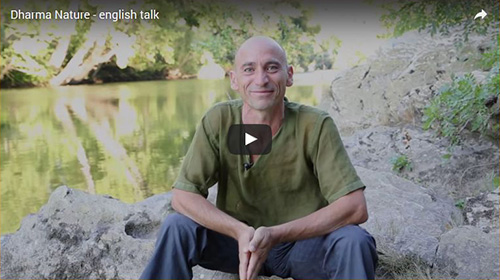 Silent, art, meditation, nature, teachings, friendship, adventure…
The majority of these events are retreats: a time during which we step back from our daily life in order to regain a clearer perspective on what is truly important for us in our life. For us, to « meditate » means to be still and to observe, and in that, there is no connection to dogma, belief or religion.
In general, our retreats are combined with an activity that is in itself meditative. This approach enables us not only to discover or deepen our knowledge of the practice of meditation, but also to realise that the latter is already nestled within our daily life.
More information about us ? Watched the video below.
Thank you for visiting,
Denis and the Dharma Nature team