FAMILY AND FRIENDS RETREAT
12 – 20 juillet 2021 | Haut Languedoc – only in french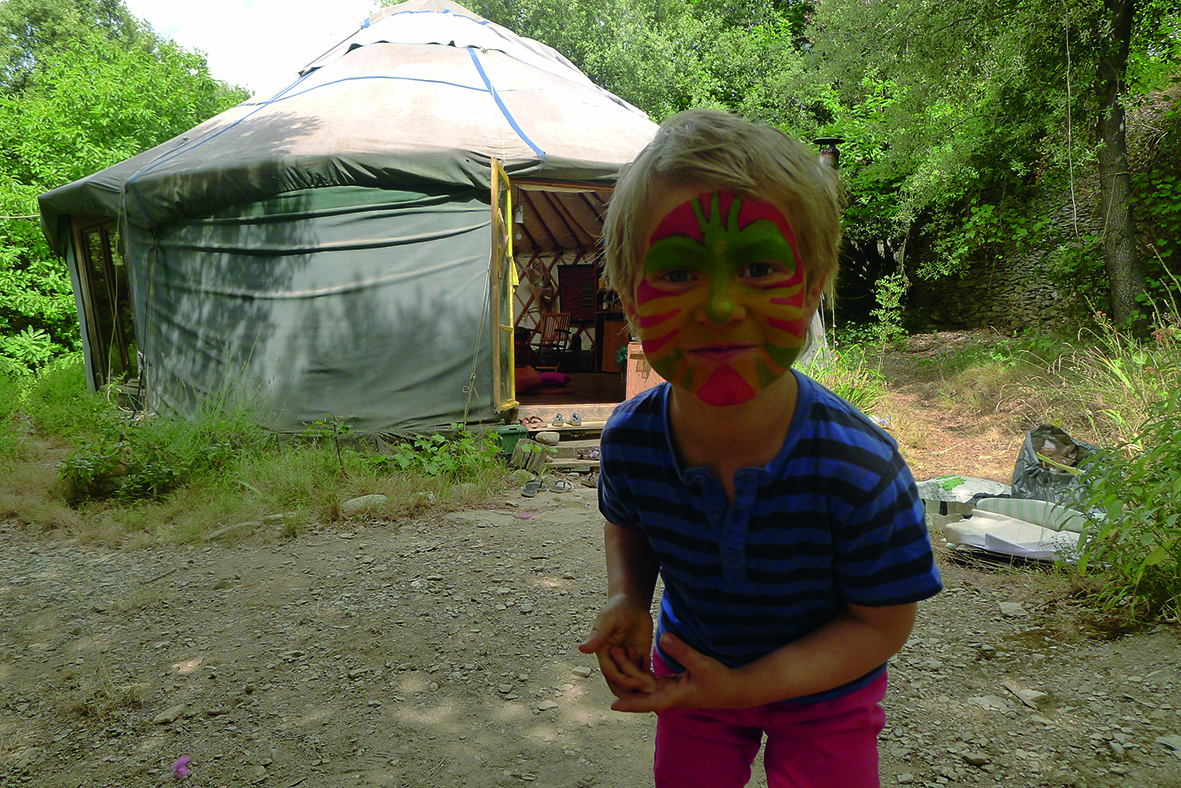 Having noticed that few opportunities exist for parents to participate to retreats with their children, we wanted to offer that possibility. We want to give you time and space to be both alone and with your children in the middle of nature.
Mornings will be silent, with formal meditation practice, guided or not. After lunch, long free spaces are planned, to be alone, with your children or with the others. Later in the afternoon, there will be sharing in group, activities with all the children and parents, singing… Denis will offer guided meditations, sharing groups and discussions on the Dharma.
A "La Source", the Dojo will be reserved for formal practice in silence and for group sharings. Children will have activities in nature or in our big yurt, with an experimented person and some parents.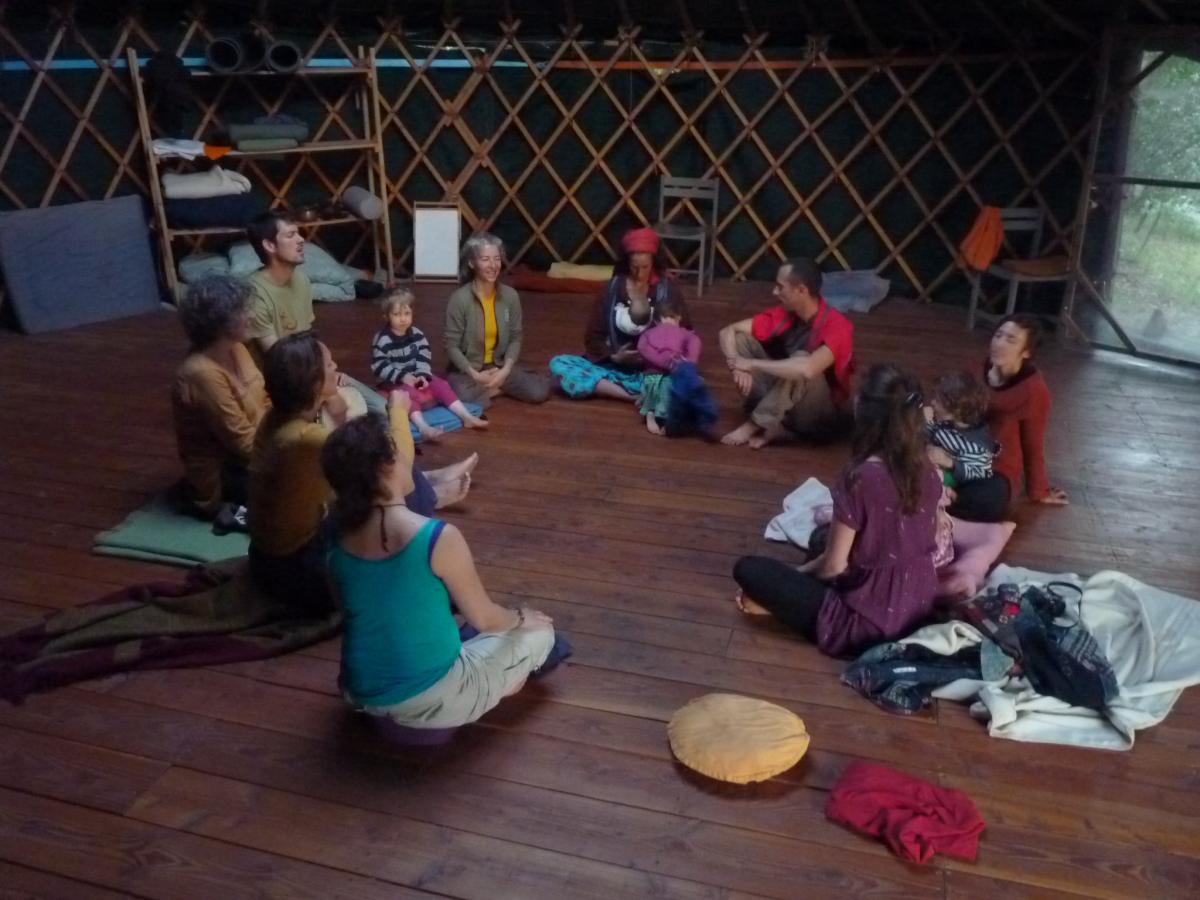 FOR MORE INFORMATION and REGISTER
Send an email to Kiet and Sandra send an email at Kiet and sandra
TESTIMONIALS
"It was a really precious time for us, spent with all of you in nature, in meditation and in silence. La Source is a second "home" for us, a place full of love, of honesty, and an invitation to simply be."
Jaroun, Mali, Max et Kathi, d'Allemagne
"We are so happy to have participated in this retreat at "La Source". It represented, for us and our children, a real source of energy, inspiration, depth and kindness. The nourishment it gave us will last for a long time."
Kian, Luca, Anna et Marius, d'Allemagne
"A step, a stone, a path that trails along, the spark of a root…La Source is an enchanting place which makes one want to sing. At the edge of the woods, a peach is ripening, a hammock is waiting for you, a pebble with a heart shape has been placed just there by a kindly hand, and a gentle and powerful gong is calling us to meditation, to play, to savour all the flavours of nature and of the inner life… Thank you."
Uma et Béatrice, de Toulouse
"This retreat at La Source has been wonderful, a time to relish a much the inner space as the wild beauty of the nature surrounding us."
Tobias, Patricia, Maya et Luana, d'Allemagne
NEWS SITUATION
*As for "Nourrir son Corps et son Esprit", the "Family and Friends Retreat", and  the Sangha Holiday:
These retreats, as well as those that come after, will only be canceled if the situation requires it at that time. And so we offer you two options:
1) You can register as if we were living in normal times, and you will be refunded the full amount of your deposit if we have to cancel. This option is good for us because it lets us know where we stand in terms of planning and organization …
2) If you wish to come, but too much uncertainty hangs over your financial future or your availability, you can register on the waiting list, without paying the deposit, and we will keep your place in the order of receipt of emails.